Supplies For Sale/Puppy Food
WE HAVE VERY REASONABLE PRICES!
Just a quick note about feeding your new baby.
Below is the puppy food we feed to all of the puppies. Please get the same kind so your new baby won't have tummy issues from a drastic change in diet. You should also get plain yogurt and cottage cheese. Soak the puppy chow with warm water and add the yogurt and cottage cheese for the first week. Feed your puppy 2-3 times a day.
So you're getting a puppy. Now what?
We highly recommend an exercise pen and a potty patch for your new puppy. This will really help with potty training!
Exercise Pens start at $58.00
Potty Patches start at $24.99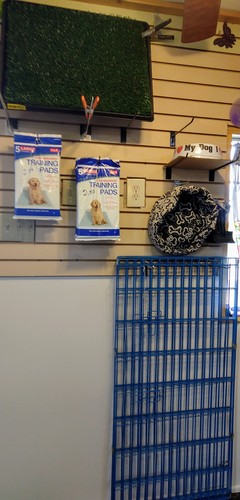 Or buy a puppy kit and get everything you need!

For only $100.00 This kit includes:

A small exercise pen

potty pads

step in harness

choke chain

leash

2 toys

2 rawhide balls

a choo hoove

sheepskin squeek toy

bowl

Want a large exercise pen? No problem! Just add $25 to get everything above, but swap the small pen for a large one instead - Total $125.00. Bottom photo is the only one we have left!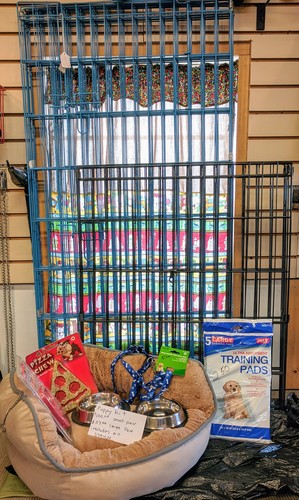 SOLD. SOLD. YOU MAY UPSIZE TO A LARGE EXERCISE PEN FOR AN ADDITIONAL $17.00