AVAILABLE PUPPIES PAGE 1
AVAILABLE PUPPIES PAGE 1. DELIVERIES ARE NOW POSSIBLE THANK YOU FOR YOUR PRAYERS!! Puppies must be priced at $500.00 or higher to be eligible for delivery!!
PLEASE READ THE HOME PAGE FOR HOURS AND NEW PHONE NUMBERS TOO !! GOD IS GREAT AND CHARLIE IS IN REMISSION FROM PLASMA CANCER! PRAYER WORKS AND WE RECOMMEND FRANKENSENCE ESCENTIAL OILS! AS ALWAYS YOUR PRAYERS ARE APPRECIATED. THANK YOU CHARLIE AND SALLY!!!!
Our Motto: Everyone Should Be Able To AFFORD the puppy they want!! However if you want a Morkie puppy please understand they are more expensive than other breeds but over time you will save money in feeding costs, spaying and neutering, and grooming if you shop other websites you will see we are about half their prices. Breed (Morkies are always more expensive)Sex, size Teacup puppies are more expensive, coat, and color all play a role in pricing.
Feel free to inquire about any puppy or puppies.
A $200.00 Non-Refundable Deposit (unless something happens to the puppy before it's ready to go home) may be placed via Zelle which we prefer, Walmart to Walmart money gram, or Western Union. This will hold your puppy until its ready date. Payment, pick-up or delivery must be completed by this time. While your deposit is, NON-REFUNDABLE (unless something happens to the puppy while in our care) it does go toward the purchase price.
Please know: Until we receive your deposit (or notice thereof), your puppy remains on the website. This insures that the puppy doesn't miss out on a different, wonderful home. We try to be as fair as possible. Thank you for your interest, compassion, and understanding.
We allow visitors after the puppies "Ready Date" that is listed under their photo. This keeps our puppies safe from deadly viruses such as Parvo. This is when your puppy is 9 weeks it has recieved 2-3 shots protecting him or her from this disease!
To schedule an appointment to pick up your puppy, take a look at a puppy, or for sales and service information:
Please contact (928)229-9848 or texting will get you a faster response and when calling please leave a voicemail with your phone number due to the bad reception at the ranch your phone number doesn't always show up! We are also out caring for the animals so sometimes it will be a while before we can return your call or text!!!!
You can email us at bwaggintails@yahoo.com.
YOU MUST SCHEDULE AN APPOINTMENT!!
We are located at:
9188 Sharp Trail
Snowflake, AZ 85937
Just 10 miles outside town, off the Concho Hwy.
We accept CASH ONLY FOR PUPPY PURCHASES (with the exception of deposits)
EACH PUPPIES INFORMATION IS LISTED UNDER THE PUPPYS PHOTO THEY ALL HAVE NAMES SO THAT WE CAN BE SURE ABOUT WHICH PUPPY YOU ARE LOOKING AT!
WE UNDERSTAND THAT YOU WOULD RATHER SEE YOUR PUPPY BEFORE YOU DECIDE ON WHICH PUPPY YOU WANT HOWEVER THEY REMAIN UP FOR SALE UNTIL YOUR SCHEDULED APPOINTMENT SO THEY DON'T MISS OUT ON A HOME!! THIS IS A GOOD THING HEALTHWISE FOR YOUR PUPPY WE NEVER LET ANYONE IN OUR NURSERY OR KENNEL FOR BECAUSE OF THE DISEASES HUMANS CAN CARRY WITH THEM THANKS FOR YOUR UNDERSTANDING AND KEEPING OUR PUPPIES SAFE AND HEALTHY!!
WE WORK VERY HARD ON HOUSEBREAKING YOUR PUPPY BEFORE YOU TAKE THEM HOME AND RECOMMEND A POTTY PATCH ALSO A SMALL CRATE. WE WILL INSTRUCT YOU ON HOW TO CONTINUE WITH WHAT WE HAVE BEEN DOING MAKING IT AS EASY AS POSSIBLE FOR YOU.
MANY TIMES PUPPIES DO NOT STAY WITH THEIR ORIGINAL FAMILY BECAUSE OF THIS PROBLEM AND WE WANT TO MAKE SURE THAT DOESN'T HAPPEN!!
WE ALREADY HAVE THE LOWEST PRICED PUPPIES (check other websites) THAT ARE CURRENT ON THEIR SHOTS IF YOU ARE LOOKING AT A PUPPY THAT IS 15 WEEKS OR OLDER THEY ARE COMPLETE ON THEIR PUPPY SHOTS MAKING THEM A REAL BARGAIN!! WITH ALL THE CARE THAT GOES INTO THE PARENTS AND RAISING OF THESE PUPPIES IT IS A 7 DAY A WEEK JOB AND ONLY BY THE GRACE OF GOD ARE WE ABLE TO DO IT PLEASE DO NOT INSULT US BY ASKING FOR A CHEAPER PRICE ON YOUR PUPPY CONSIDER A CHEAPER PRICED PUPPY WHICH WE NORMALLY HAVE AT THE TIME OR COMING UP, IF YOU CAN'T AFFORD THE ONE YOU ARE CONSIDERING! THANKS FOR APPRECIATING OUR HARD WORK AND DEDICATION!!!
DUE TO OUR DISTRESSED ECONOMY WE WILL NOT BE HAVING VERY MANY PUPPIES FOR SALE THIS YEAR!! A CAN OF DOG FOOD IS $2.50 IT AFFECTS OUR COSTS DRIVING THEM UP TOO NOT TO MENTION OUR CUSTOMERS TRYING TO FEED THEIR FAMILIES. WE ARE ALL STRUGGLING IN THIS COUNTRY WE HOPE GOD WILL BLESS THIS COUNTRY AGAIN IN THE FUTURE BUT FOR NOW WE WILL BE HAVING FEWER PUPPIES TO CHOOSE FROM THIS IS ALL THAT WE HAVE UNTILL LATE MARCH AT THE EARLIEST!! PLEASE REVIEW THE DEPOSIT HOW TO PAGE TO SECURE THE PUPPY YOU WANT! YOU WILL NEED THE PUPPY'S NAME!! WE HAVE NOW RESUMED DELIVERIES PLEASE READ THE DELIVERY AREA AND FEE PAGE AS OUR POLICIES ARE DIFFERENT NOW!! YOU MUST RECIEVE YOUR PUPPY EITHER PICKUP OR DELIVERY PUPPY WITHIN ONE WEEK OF PURCHASING IT WE DO NOT HOLD PUPPIES FOR ANY LONGER THAN ONE WEEK THANKS FOR YOUR COOPERATION AND UNDERSTANDING!! WE REQUIRE CASH FOR FINAL PAYMENT YOU WILL BE CHARGED AN EXTRA 15 PERCENT IF YOU FAIL TO BRING CASH TO PICK UP YOUR PUPPY!!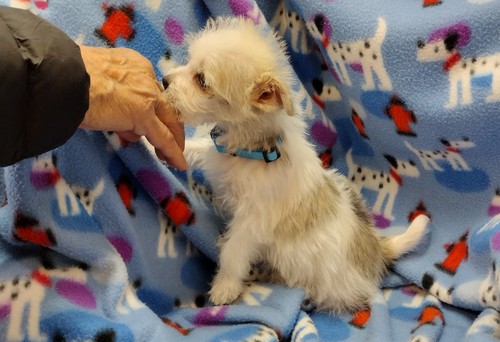 HI MY NAME IS KODAK I AM A YORKIE/MALTESE MIX A MORKIE $850.00 I AM A MALE I AM A VERY HAPPY PLAYFUL ROUGH AND TUMBLE SORT OF A GUY!! I WEIGH WEIGH 3.5 POUNDS NOW AND I WAS 9 WEEKS OLD ON 2-25-23 MY ESTIMATED WEIGHT FULL GROWN IS 7-10 POUNDS I AM HYPOALLERGENIC AND I WILL NOT SHED I HAVE A COAT THAT WILL BE EASY TO GROOM BUT IT WILL BE THICKER AND LONGER AS I GROW UP. I AM READY FOR MY NEW HOME NOW TOO!!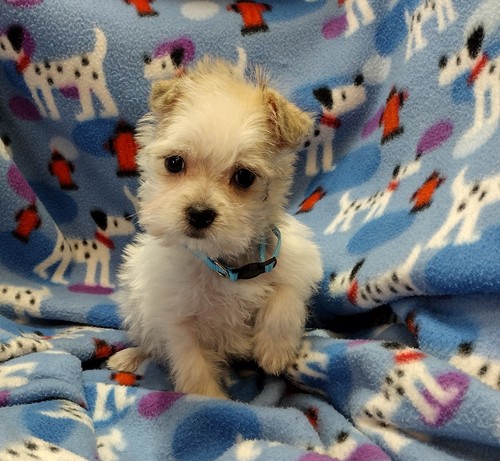 KODAK IS READY TO COME PLAY WITH YOU OR THE CATS OR ANY OTHER CRITTERS TOO HE LOVES FUN $850.00 HE HAS THOSE SAME BEAUTIFUL EARS THAT HIS HALF BROTHER SMIDGET HAS HIS DAD IS A MALTESE AND MOM IS A MORKIE PUT SOME FUN IN YOUR EVERYDAY LIFE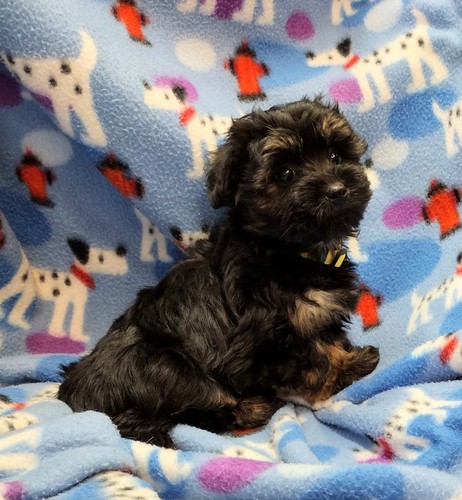 HI MY NAME IS NIPSY I AM A MALE MORKIE $1300.00 I HAVE A THICK NON-SHED COAT IT WILL REQUIRE MORE GROOMING I WEIGH 2.7 POUNDS NOW AT 9 WEEKS OF AGE IN 2-28-23 I AM READY FOR MY NEW HOME TOO MY ESTIMATED WEIGHT FULL GROWN IS 10-12 POUNDS MY DAD AND MOM ARE BOTH YORKIE/MALTESE MIXES MORKIES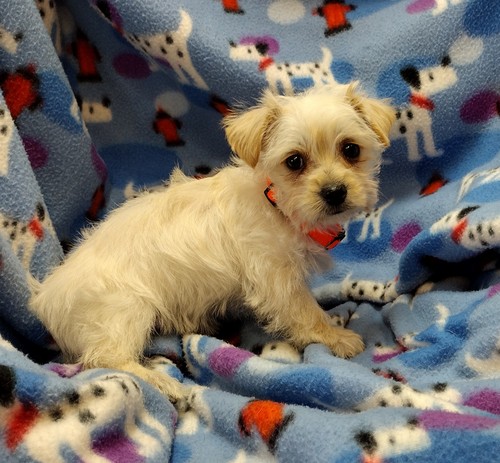 HI MY NAME IS BOBBY I AM A MALE MORKIE $650.00 I HAVE A NON-SHED EASY TO GROOM COAT $650.00 I WEIGH 3 POUNDS NOW AT 9 WEEKS OF AGE ON 2-28-23 AND I AM READY TO GO TO MY NEW HOME MY ESTIMATED WEIGHT FULL GROWN IS 10-15 POUNDS BOTH MY PARENTS ARE MORKIES I AM SOCIAL WITH CATS AND I AM A CALM LITTLE GUY $650.00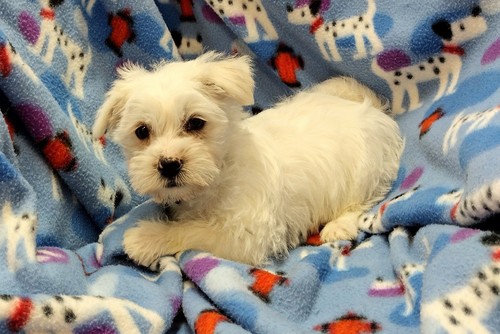 HI MY NAME IS MICKY I AM A MALE YORKIE/MALTESE MIX $450.00 I AM HYPOALLERGENIC AND I WILL NOT SHED MY COAT IS STRAIGHT BUT IT IS THICK SO IT WILL REQUIRE MORE GROOMING I WEIGH 5 POUNDS NOW AT 9 WEEKS OF AGE ON 2-28-23 MY ESTIMATE WEIGHT FULL GROWN IS 12-16 POUNDS BOTH MY PARENTS ARE MORKIES