Delivery
Delivery Fees and Areas
PLEASE FEEL FREE TO MEET US HALFWAY OR PICK UP YOUR PUPPY TO SAVE SOME MONEY 😉
PLEASE BE AWARE WHEN YOU SCHEDULE YOUR APPOINTMENT FOR DELIVERY IT CAN NOT BE RESCHEDULED OR CHANGED!!
WE SCHEDULE OUR DELIVERIES AS CLOSE TO EACH OTHER IN ORDER TO ACCOMADATE OUR CUSTOMERS AND MAKE THINGS EASIER FOR EVERYONE INVOLVED!
OUR DELIVERY SERVICE IS FOR OUR CUSTOMERS CONVIENCE ONLY WE MAKE NO MONEY DOING IT SO PLEASE MAKE ARRANGEMENTS FOR SOMEONE ELSE TO PICK UP YOUR PUPPY IF A SITUATION ARISES THAT MAKES YOU UNABLE TO MEET US HAVE THEM BRING YOUR BALANCE DUE IN CASH WE DO NOT ACCEPT ANYTHING ELSE FOR FINAL PAYMENT!
THANK YOU FOR YOUR COOPERATION WITH REGARDS TO OUR POLICY'S!
Phoniex and surrounding areas (Mesa, Tempe, Gilbert, Scottsdale, Apache Junction, Glendale, $135.00
Surprise, Buckeye, Tonapah, Goodyear
$155.00
Peoria, Cave Creek, Anthem,
San Tan Valley, Queen Creek,
Ahwtakaee,. $150.00
PAYSON. $100.00
Gallup New Mexico $150.00
Alberqueque New Mexico $250.00
Farmington New Mexico $250.00
Durango Colorado $300.00
WE CAN NOW START UP DELIVERIES TO CALIFORNIA AGAIN 😁
BAKERSFIELD California IS $400.00
FONTANA SAN BERNARDINO ONTARIO AREA $350.00
BELOW IS WHERE YOU CAN PICK UP YOUR PUPPY 😁🙂😊
PLEASE SCHEDULE AN APPOINTMENT!!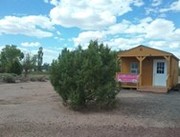 AREAS AND FEES
IN ORDER FOR ANY PUPPY TO BE ELIGIBLE FOR DELIVERY THEY MUST BE PRICED AT $500.00 AND UP THANK YOU FOR YOUR COOPERATION!!!
Buckeye $150.00
Winslow $75.00
Avondale, Casa Grande,
Maricopa
Marana $150.00
HENDERSON NEVADA $300.00
Flagstaff $125.00
Williams and Seligman $125.00-150.00
Prescott and Prescott Valley $175.00
Kingman $200.00
BULLHEAD CITY $225.00
LAKE HAVASU $250.00
Globe AZ $135.00
Thatcher and Safford $175.00
Sedona $135.00
Camp Verde $150.00
Cottonwood $165.00
Tuscon $275.00
CONTACT US (928)229-9848 or (928)241-3327 text gets the fastest response
(928)229-9848 PHONE CALLS OR TEXTS
(928)241-3327 ANYTIME WE WILL GET BACK TO YOU AS SOON AS POSSIBLE WE ARE OFTEN CARING FOR THE ANIMALS
EMAIL ADDRESS IS bwaggintails@yahoo.com