HAPPY CUSTOMERS PAGE 3
MORE OF OUR HAPPY CUSTOMERS AS WE HAVE BEEN IN BUSINESS FOR 30 YEARS
BELOW YOU MIGHT REMEMBER PRINCE HE WAS ON OUR HOME PAGE FOR QUITE A LONG TIME HE IS A MALTESE/TOY AUSSIE AND LIVED IN TEMECULA CALIFORNIA THEY PURCHASED JACK A MALTESE TOY AUSSIE SMALL QUEENSLAND HEELER MIX (TALIA'S PUPPY'S BROTHER) ABOUT A YEAR AGO THEY ARE NOW MOVING TO FLORIDA WE WISH THEM A HAPPY AND HEALTHY LIFE THERE!!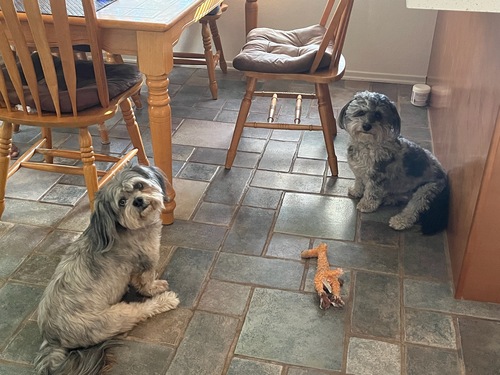 HERE ARE PRINCE HE IS A MALTESE/TOY AUSSIE THAT LIVED IN TEMECULA CALIFORNIA AND HIS BROTHER WHO HAS SOME SMALL QUEENSLAND HEELER IN HIM THEY GET ALONG GREAT EVEN THOUGH THEY ARE BOTH MALES!!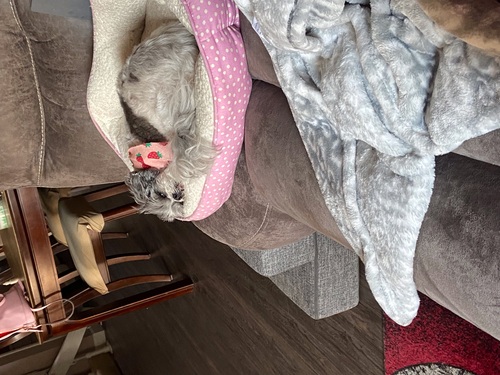 THIS IS MORGAN AT 15 YEARS OLD SHE IS A HAPPY AND HEALTHY BABY THANKS RANDI FOR THE PICTURE AND UPDATE!! THIS IS WHY WE DO MIXED BREEDS MOSTLY LONGEVITY AND LESS HEALTH PROBLEMS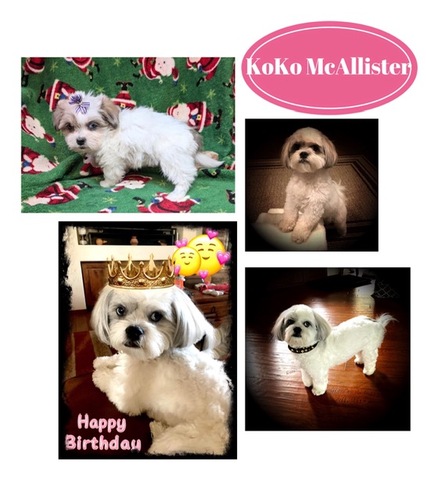 THIS WONDERFUL COLLAGE IS OF A PUPPY TO A 2 YEAR OLD MALTESE/TOY AUSSIE THANKS JEAN FOR THIS BEAUTIFUL PICTURE PERFECT LITTLE GIRL!!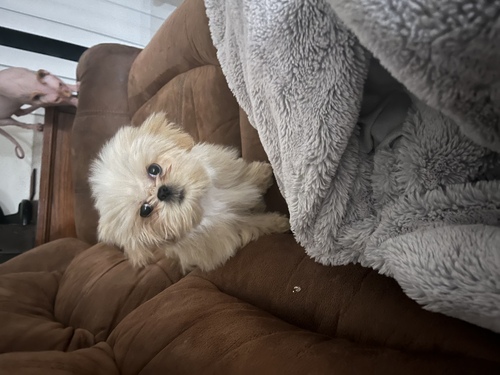 CHALUPA AFTER HIS FIRST BATH WHAT A BEAUTIFUL BOY HE IS HIS CAT FRIEND IS COMING TO JOIN HIM THANKS MELLISA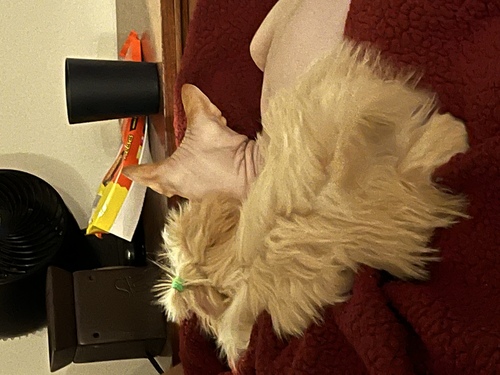 CHALUPA CUDDLED UP WITH HIS VERY SPECIAL KITTY FRIEND ARE THEY ADORABLE TOGETHER?? Thanks FOR SUCH WONDERFUL PICTURES