SALE PUPPY PAGE!!!!
AT PHOTOING TIME WHICH IS AT 8 WEEKS OF AGE WE DO HEALTH CHECKS , SEXES, TEMPERMENTS , WEIGHT ESTIMATES , PRICES AND WHETHER THE COATS WILL SHED OR NOT!! WE THEN USE THE NURSERY PAGE FOR EACH INDIVIDUAL PUPS PHOTO AND INFORMATION! AT THIS TIME WE WILL ACCEPT A DEPOSIT ON THE PUPPY OF YOUR CHOICE YOU MUST KNOW THE PUPPY'S NAME THIS IS HOW WE KNOW WHICH PUPPY YOU HAVE SELECTED!
SALE PUPPIES PAGE!!
All puppies listed here are older than our normal 9 weeks because of Charlie's illness. Now that he is recovering I can get them ready for their new homes..The benefits for you are that they have been completed on their puppy shots and have had Advantix for parasite control.
YOU MUST BE WILLING TO PICK THEM UP. And leave a $200.00 deposit (see our deposit how to page) to hold any puppy on this page.
These puppies will need a bit more socialization because we have been spending so much time with medical appointments but GOD IS GOOD Charlie continues to improve and we thank all of you for your prayers!!
ALL PUPPIES THAT ARE OLDER THAN 9 WEEKS OLD ARE READY TO GO HOME NOW!!
We appreciate you picking them up as soon as possible 😊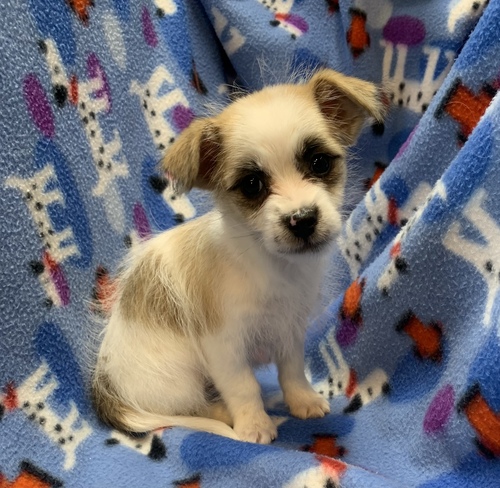 DEPOSIT PENDING HI MY NAME IS ERNIE I AM A MALE MORKIE/CHI I WILL NOT SHED I WAS 9 WEEKS OLD ON 10-31-21 MY ESTIMATED WEIGHT FULL GROWN IS 6-9 POUNDS MY SALE PRICE IS $350.00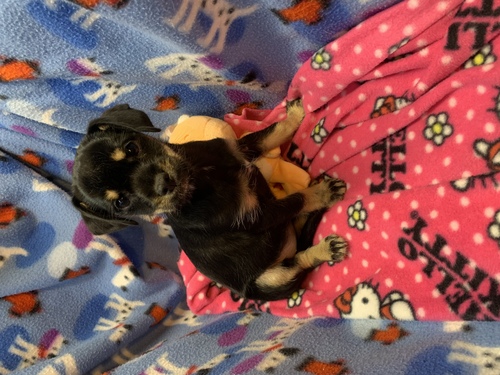 HI MY NAME IS MAGGIE I AM A FEMALE TOY DOXIE MALTIPOO MIX I MAY SHED AND I AM 14 weeks old on 11-13 I am a happy sweet girl $300.00