HERE YOU WILL FIND PUPPIES $250.00 AND UNDER BECAUSE EVERYONE SHOULD BE ABLE TO AFFORD A PUPPY!!!
MORE ADORABLE AFFORDABLE PUPPIES FOR SALE
THIS IS THE PUPPY FOOD WE FEED PLEASE GET THE SAME KIND SO YOUR NEW BABY WONT HAVE TUMMY ISSUES!
YOU WILL ALSO NEED PLAIN YOGURT AND COTTAGE CHEESE!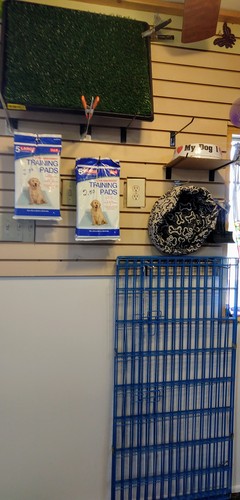 WE HIGHLY RECOMMEND AN EXCERSIZE PEN AND A POTTY PATCH FOR YOUR NEW PUPPY THIS WILL REALLY HELP WITH POTTY TRAINING!! EXERCISE PENS START AT $58.00 POTTY PATCHES START AT $24.99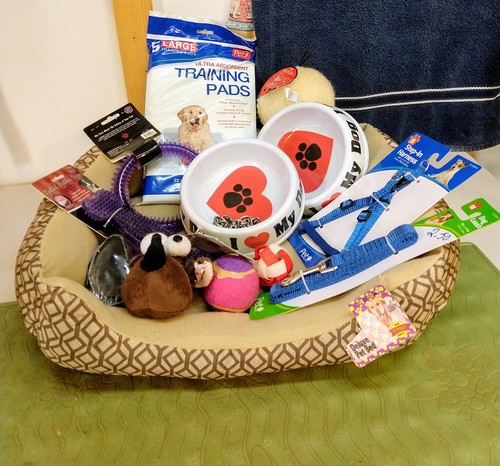 YOU MAY PURCHASE THIS PUPPY KIT FOR $100.00 WITH A SMALL EXCERSIZE PEN OR $125.00 WITH A LARGE EXCERSIZE PEN includes everything in photo ( potty pads, step in harness,chock chain, leash, 2 toys, 2 rawhide balls, a choo hoove, sheepskin squeek toy, bowl, )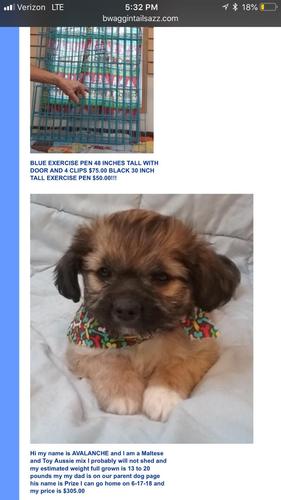 THIS IS AN EXAMPLE OF WHAT I MEAN WHEN I SAY THAT A PUPPY WILL GET MORE COAT AS THEY GET OLDER! IN THE TOP PHOTO HE IS AVALANCHE A MALTESE/TOY AUSSIE AND HE IS 8 WEEKS OLD! NOW HE IS PABLO SEE THE DIFFERENCE IN HIS COAT NOW THAT HE IS OLDER!!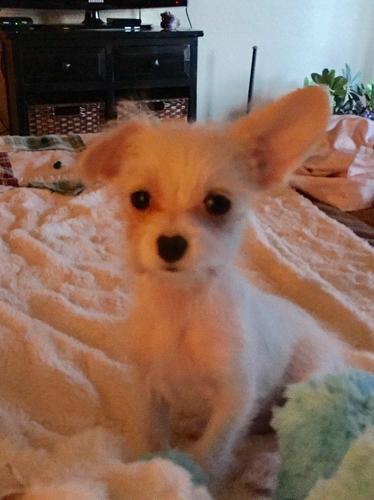 This top photo is how Cynthia's puppy Perrier looked when she bought him and the bottom photo is of him grown up with his adult coat!! A prime example of what I mean by they will get more coat as they grow!! THANKS CYNTHIA FOR SHARING THESE PHOTOS OF YOUR ADORABLE BOY!!!